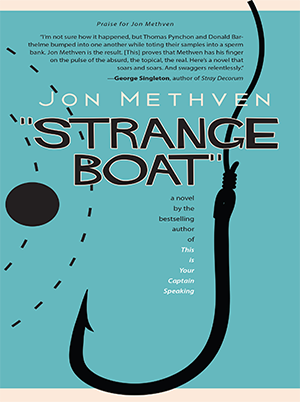 Danders Wake is raising money to build a new planet. The current world is evolving him out—of his home, his job, his religion, his marriage, and even his dream of inventing the world's first pay-for-toilet business, Swanktrines.
At first the fundraiser is just a ruse. Now that his wife has gone missing and there's no one left to tend to her charities or the Sinks, a near-mythical tribe of traveling do-gooders, Wake just wants to get his hands on his rightful inheritance, which is stuck in escrow to ensure he doesn't sink it into his toilet business. Yet, amidst cults masquerading as charities and a growing paranoia about the safety of this strange new world, what begins as a farce suddenly escalates into a very real crusade to save the world. Here unravels the grander goal of a man fighting for hope over hopelessness and a quest to save a civilization that refuses to set aside its differences and distractions in order to save itself from itself.
Told by the wry members of a government agency known as Division, STRANGE BOAT offers a literary and comic take on our culture's fascination for space travel, escapism and, most of all, survival.