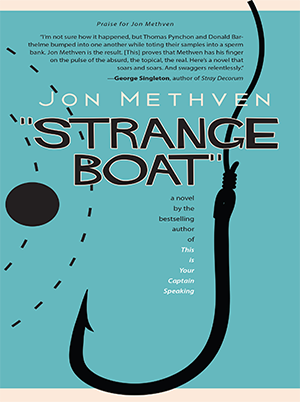 STRANGE BOAT is the story of Danders Wake, a man raising money to build a new planet. The current world is evolving him out – of his home, his job, his religion, his marriage, his sexuality, even his dream of inventing the world's first pay-for-toilet business. As a member of Manhattan's high society culture, at first the planet fundraiser is a farce. But it becomes, very literally, a bigger project, and the grander goal of a man fighting for hope over hopelessness, and a dream for a civilization that refuses to put aside its differences and distractions in order to save itself from … well, itself, or perhaps a really big rock heading its way.
The novel is a literary and comic take on a growing fascination that our culture has for space travel, survival and escapism.
STRANGE BOAT publishes in April 2016. Reviews coming soon!